We are in the process of searching for a new Pastor for our congregation.
Rev. Donna Vuilleumier has been leading our services for the past several months and will continue until the end of the year along with several Lay Leaders.
---
Administrative Assistant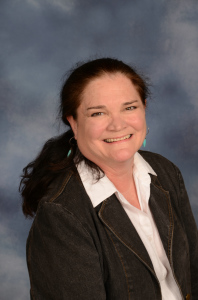 Jennifer Wile Jacobs joined us in 2007 as the Administrative Assistant. She grew up in Bolton, Massachusetts and spent summers on Cape Cod. While attending Rhode Island School of Design, she met and married her husband, Fred Jacobs. After graduation with a BFA in Design, they lived for three years in North Truro but finally settled in Clinton where they have been for thirty years, to be near family and raise two children. Jennifer has taught a variety of workshops in fiber arts and does sewing and design work including apparel and home decorating projects for private clients in the local area as well as Cape Cod and New York City. An interest in computer graphic design has brought her to use her design skills in website construction
Jennifer manages the office at the United Church of Clinton where her duties include producing the bulletin each week, a newsletter every month and maintaining the website.  She can be reached at the church office Monday through Thurs 9:00 am until 12:30 pm at 978-365-9232 or at cu@clintonunitedchurch.org
---
 Musician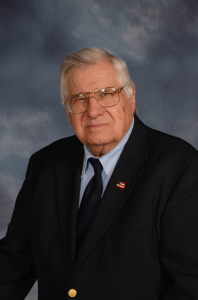 For many in our church family, Allan's musical gifts need no introduction. But for those who are new to our church, neighborhood, town or local community, know that you are in for musical treats as we grow our music ministry with Allan playing the two keyboards had helping us prepare for each worship service ahead of time. A native of Clinton, Allan has compositions performed in the United States and Europe. "From The Ruins Of An English Castle" premiered at the Paris Conservatory in 1963 and his Tone Poem, "The Devil's Gate", was premiered by the Worcester Symphony in 1969, receiving critical acclaim from the late music critic, Raymond Morin. Allan also performed George Gershwin's Piano Concerto in F on the same program. A popular composition, "For My Love On Valentine's Day", (written for wife Donna) has become a Thayer Symphony concert tradition since the early 1990's. As a jazz pianist, he has performed with Buddy DeFranco, Henry Mancini, Bob Hope, Patrice Munsell and Diahann Carroll. Other musical activities include founder and musical creator of the Worcester Pro Jazz Ensemble and the Worcester Theatre Orchestra. He was a piano instructor  and co-director of the Jazz Studies program at Clark University for 22 years, piano instructor and Director of the Music Division at the Performing Arts School of Worcester, piano instructor at the  Joy of Music Program in Worcester and the Thayer Performing Arts Center.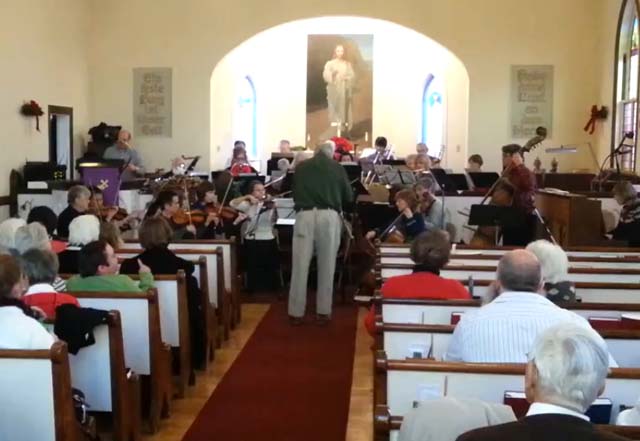 Just a sampling of The Clinton Germantown Chamber Orchestra truly awesome performance at The United Church of Clinton. We were blessed with world renown Conductors; our own
Allan Mueller
along with guest conductor John Roderick MacDonald. Many of the instrumentalist and soloists are very influential players on their own. Enjoy "Russian Dance from the Nutcracker Suite, Op 71a" Allan Mueller conducting