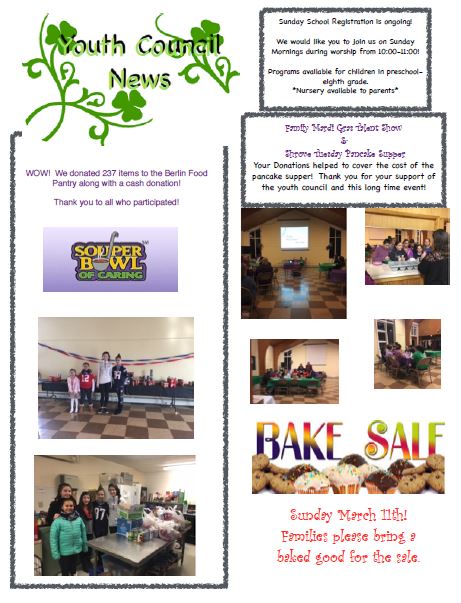 Sunday School began in September 2017 with
RALLY SUNDAY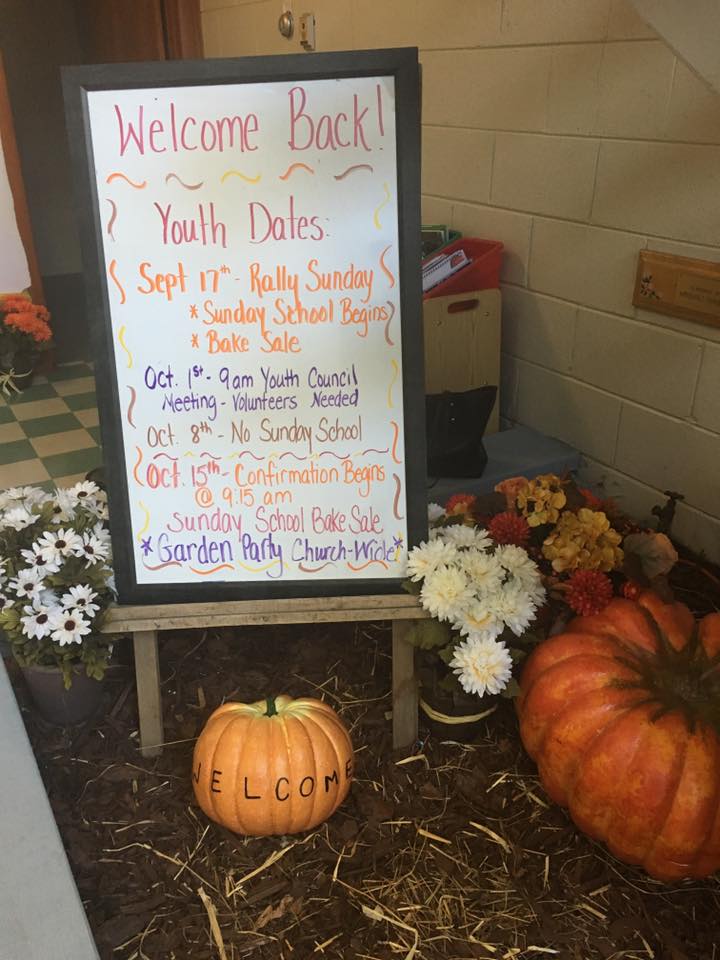 The Sunday School had a great time at the
Harvest Festival on October 29!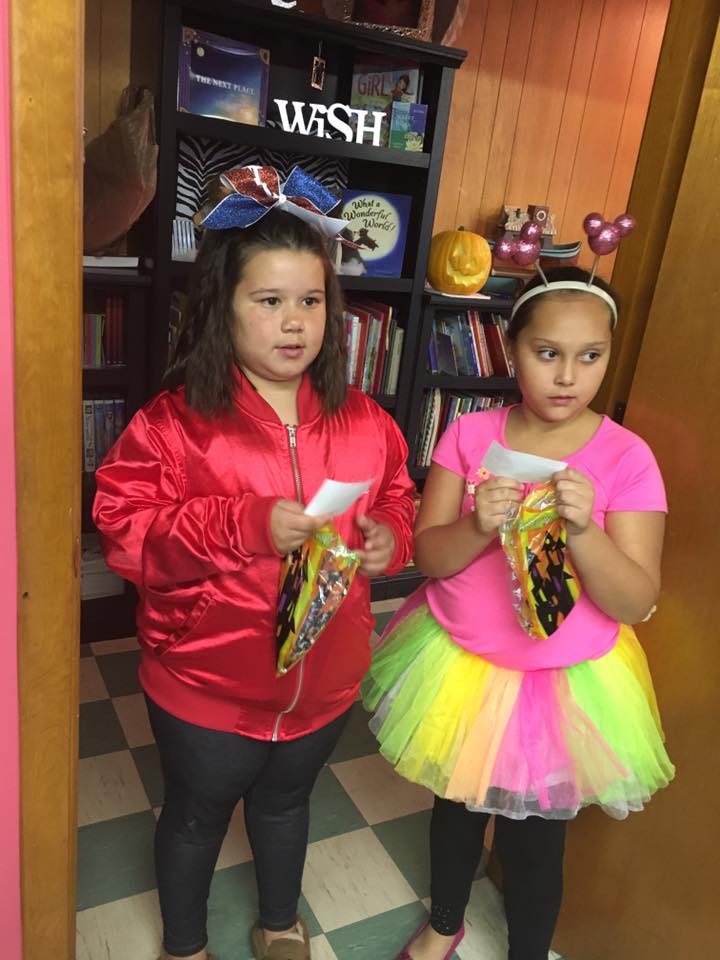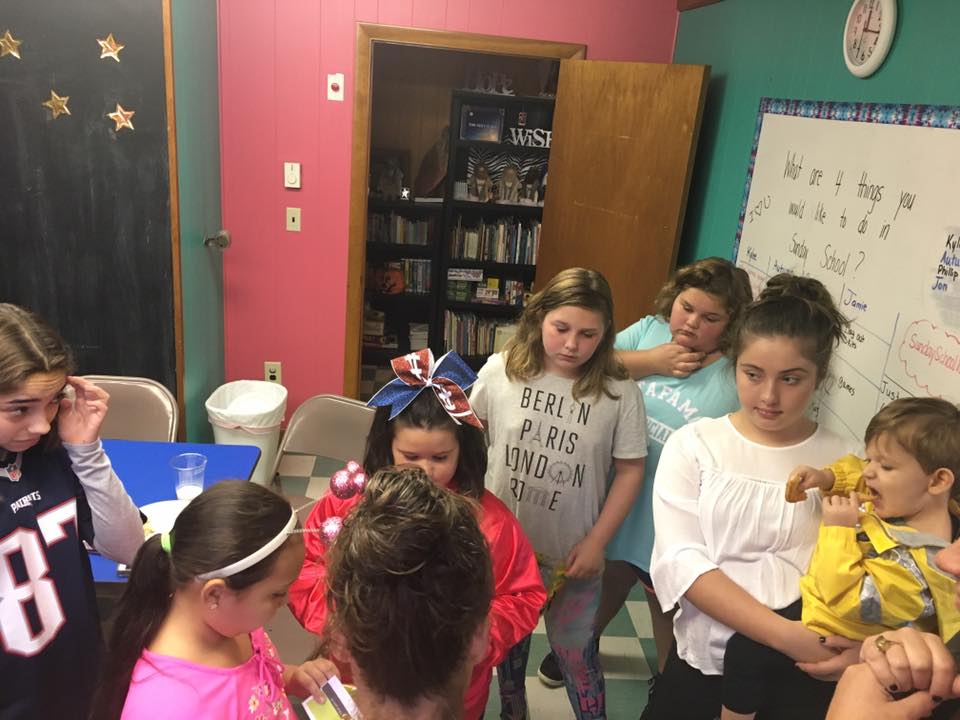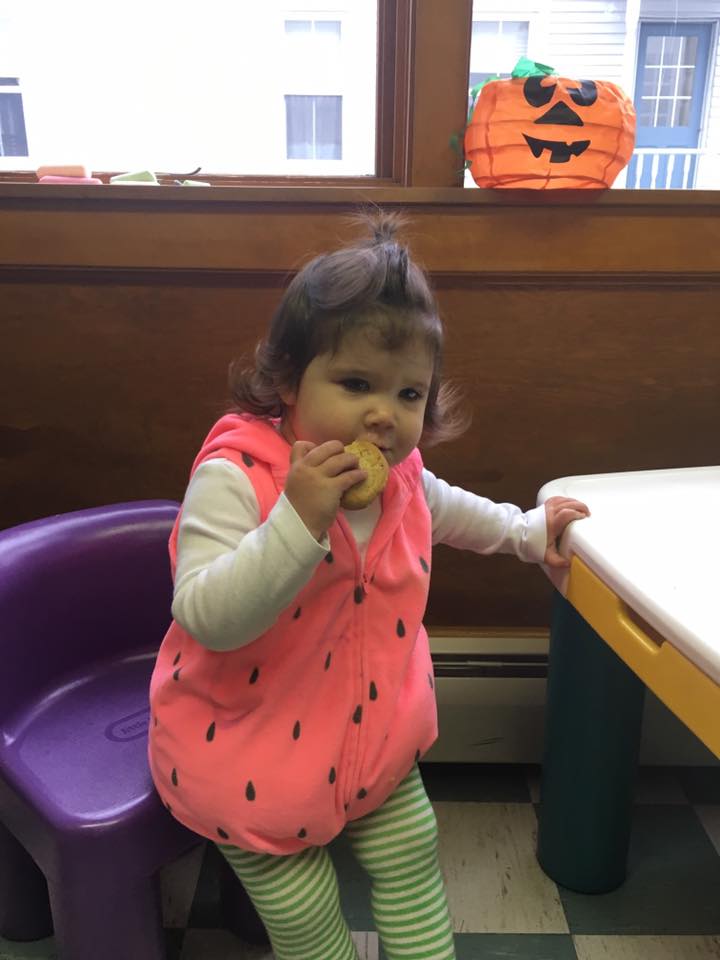 Night of Remembrance
November 5, 2017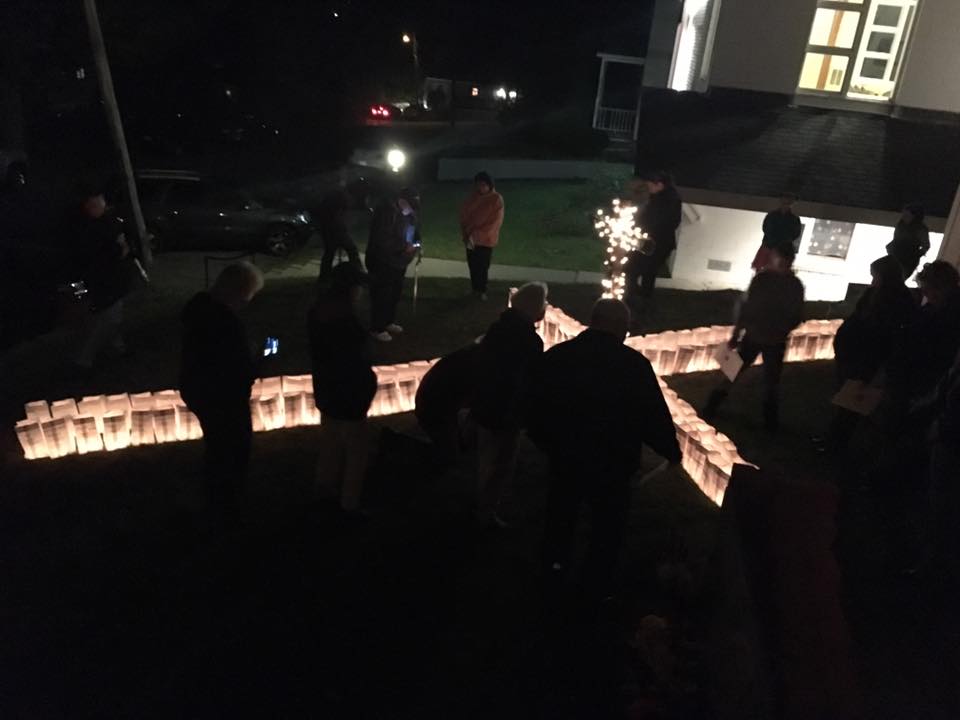 Youth Council Volunteers
Meetings for Youth Council are held on the first Sunday of each month at 9:00 a.m.
This is a great way to get involved in some of the activities at our church.  We are looking for volunteers who would be willing to take on a youth event, and run with it–to make it the best it can be!
Upcoming Youth Events
11 – Bake Sale/ after Worship
25 – Youth Council Meeting/ 9:15 am