Welcome to the United Church of Clinton
                               A Federated Congregation of
        The United Church of Christ &The United Methodist Church

Serving the area of Clinton, Bolton, Berlin, Lancaster, Sterling Massachusetts
                    Sunday Worship Services    10:00 am
---
The United Church of Clinton is a place where many of us feel at home. We are a church home to people from all backgrounds, and we rejoice in each new person who comes our way. We hope that your use of this website becomes a means of building our community as we recognize and know each other better.
Our goal is to enable you to make faith in God a vital part of your everyday life. We create environments where worship is meaningful and contemporary, teaching from the Bible is relevant to life situations, friendships are significant, care is compassionately encouraging and prayer is practiced as continuing communication with God. Visitors say that they welcome our size as it provides lots of meaningful choice and an opportunity to "check things out" as they get acquainted. You may have noticed our motto on your Sunday Bulletin: "God's people loving and serving God ".  This is our mission—it describes who we strive to be.  We like to think it's how you might describe us after you have an opportunity to know us better.
---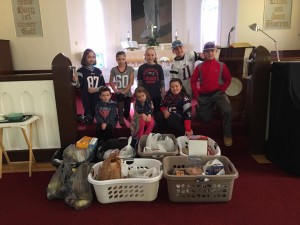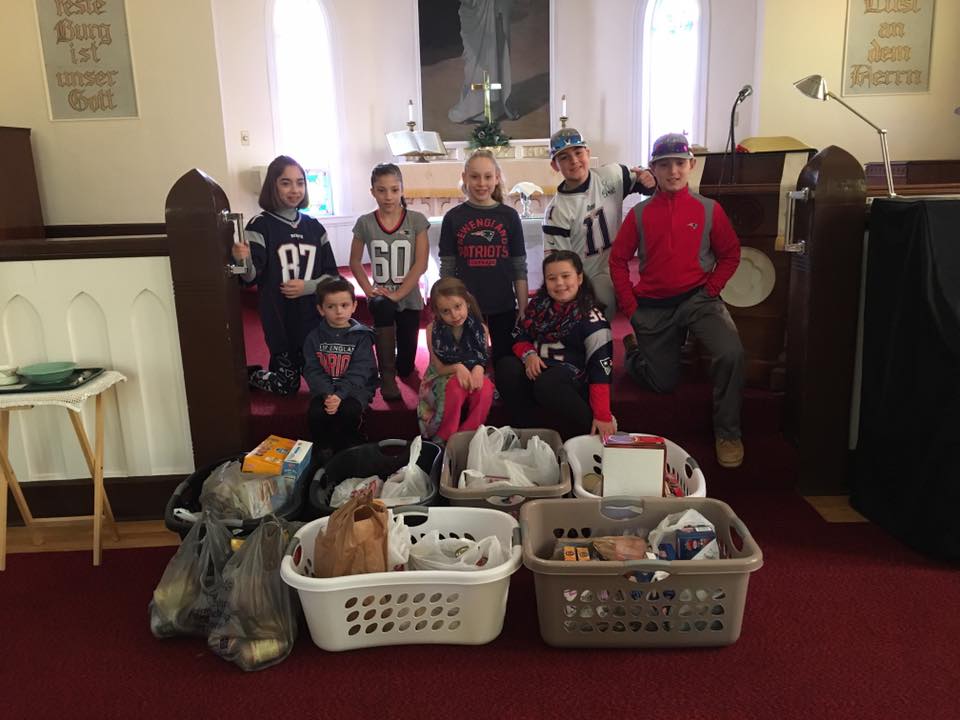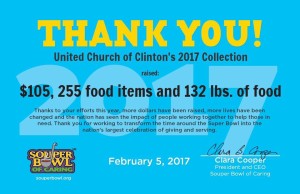 We had a great day today wrapping up our collection for the Souperbowl of Caring! Thank you for all of your donations!